Well, it's an exciting neck and neck (sea)horse race over at the idreamincolor forum where the locals are busy buzzing and definitively storming the hive while answering this honey-dripping question: What Is the Best Fractal Art Ever Created?
Next week, rumor has it, members will reboot cerebrums to grok something less philosophically taxing…like: Which Is the One True Religion?
As one might imagine, there's plenty of aesthetic wrangling and mucho diversity of opinion being displayed. So far, according to OT's exclusive exit polls:
To everyone's surprise, the forum moderator's friends are doing extremely well in the balloting. So, too, and most unexpectedly, is the moderator himself.
Naturally, much of the "best" fractal art "ever created" is found exclusively at online think tanks art communities like Renderosity and DeviantArt. If you aren't a member, well, sad to report your museum experience has suddenly gone dark, and the best fractal art ever created will remain unseen behind a shadowy scrim. Your only solution: register immediately, surf around billboard-blinking-gif undressed Poser babes, through software ads, over backslapping comment litanies, near parameter tweaking festivals, and, finally, settle and soak up all the self-similar greatness in a heavily commercialized and remediated environment.
Despite pundit predictions, Ultra Fractal images are absolutely trashing competing programs. In fact, now that I think back, I don't remember seeing any competing programs in the listings. According to poll workers, most of the voters appeared to be UF users as well. A coincidence, no doubt — and certainly one within the statistical margin of error.
Our correspondent live at campaign headquarters reports that the Fractal Universe editors and Benoit Mandelbrot Fractal Art Contest judges are reaping major repeat lever pulls — apparently proving P. T. Barnum's observation that if you select yourself as one of "the most important fractal artists in the world," there will always be suckers born every minute who will line up to proclaim you also produce the best fractal art ever created.
And this just in from the editorial desk. No doubt some of OT's recent commenters will applaud this survey as a positive, blogging landmark in finely honed fractal art critiquing. They will argue, unquestionably, if nothing else, this symposium delivers on crucial epistemological criteria like insisting that suppositions should "spring from insight" and — more importantly for those exercising keen critical sensibilities — empirical evidence is invariably "presented in a way that will not be perceived as an attack on those at whom it is directed."
In fact, I can feel the love all the way over here. Why it's the penultimate Über Top Twenty OF ALL TIME!!!!
ANOTHER. MASTERPIECE. AND. ANOTHER. AND. MY. GOD. STILL. ANOTHER.
Yes
one
big
cosmic
karmic
*V*!!!!!!!
~/~
Sorry. I got a little carried away there. I had to take a short break to towel myself off on the fainting couch.
I was so pumped by all the excitement because I wanted to add my thoroughly uniterated two cents to this list of lists. But then I remembered that I could not participate since the moderator had banned me from the forum after just one post. Oh woe. If I understood what gnashing of teeth was, I'd do it.
But, fortunately, I am able to still post here at Orbit Trap — thanks to the Chinese communist overloads who allow Tim and I to front this blog as their propagandistic puppet-stooges when we aren't kept busy in the OT sweatshop dabbing toxic paint on exported and easily breakable toys.
Even so, I present my suggestions with much sheepishness. I know my entries for the best fractal art ever created pale when compared to the dispassionately selected works being critically metastasized just around the cyber-block. Nonetheless, after considerable soul searching and generator-wringing, here are my top five picks:
#5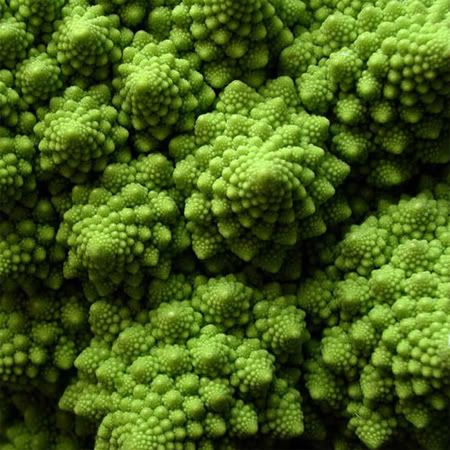 #4
#3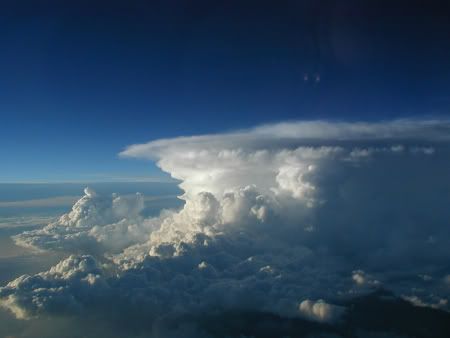 #2
#1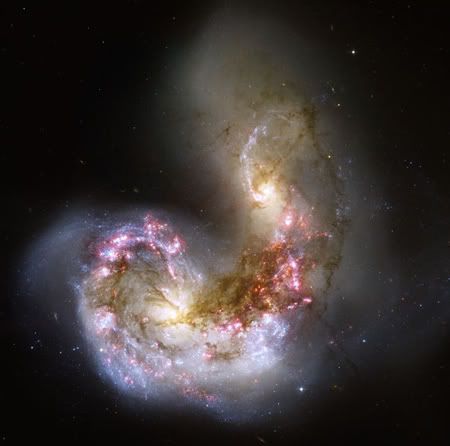 Galaxies
I know what you're thinking. And you're right. The Big Bang's parameter files and The Creator's iterations just cannot measure up.
If only they'd used Ultra Fractal instead…
~/~
Web sites for photo credits: broccoli, frost, clouds, trees, and galaxies.
Tags: fractal, fractal art, digital art, best fractal art ever created, pitiful natural fractal failures, ultra fractal, idreamincolor, orbit trap