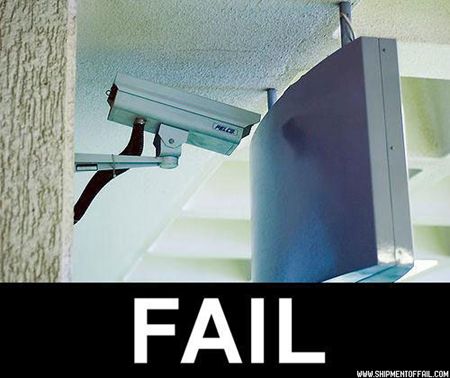 "It was already dead, so I didn't see any point in keeping it around."
One of the few extant group blogs on fractal art got its plug pulled recently. This was no surprise since the wedream(ed)incolor blog, run by Keith Mackay, had been on life support for some time. In fact, Tim wrote an OT post about its terminal condition not long before Mackay decided to play Dr. Kevorkian with it. In an October 10th post on his personal blog, Mackay explains why he finally swung the axe. And, naturally, he goes out of his way to sketch out why his actions were far more preferable than the "unethical" steps taken by an unnamed blog that can only be Orbit Trap:
I deleted everything on wedreamincolor because I felt that it was the right thing to do. A few years ago I was part of a fractal based community blog that fell apart when the blog owners started to personally attack some of the other members. The owners cut off write and edit access to the 20 or so members but hung on to all of the images and entries that the members had made. I thought that it was terribly unfair and unethical for the blog owners to do that. With all of their contributions, the cut off members provided significant readership and momentum to that blog. It would be akin to a place like DeviantArt removing write and edit access to their members, but hanging on to all of their images and journal entries. That would piss off a lot of people. It certainly pissed me off when that blog did that to me, so I decided to not do that to the contributors of wedreamincolor.
Mackay, as usual, is not telling you the whole story. It has always been Orbit Trap's policy to remove any post should a contributor request we do so. Mackay knows this to be true from first-hand experience. He wrote us to insist his OT posts be removed, and Tim and I promptly deleted them. To date, Mackay is the only former contributor to make such a request. I'll say again, just so there is no misunderstanding: If you are a former Orbit Trap contributor, and you want any of your posts removed from this blog, email OT's editors, and we will quickly see that your wish comes true. However, you should be aware of the following implications: 1) Deletion of posts cannot be undone. You want it gone? It's gone for good. 2) Deletion of a post also deletes all comments for that post. I'm not sure how those good folks who took the time to comment on your writing will feel about wiping them out of existence. Still, OT feels it's your post, and thus your call. 3) If your post is a response to other posts, then the context or reference point(s) your post provides will be kaput. You may be giving rhetorical ground and creating a vacuum in argumentation where your point of view once provided a counter balance to the views of others. And 4) Visitors peruse OT's archives every day. If you don't want ongoing attention to your images and writing, just let us know.
So, given our policy, why does Mackay feel he is morally justified to criticize us about keeping posts online? Did he go out of his way to ask his blog's contributors if they wanted their posts (and the effort that went into making them) taken down? Remember, too, such excision means all the post's comments are expunged as well. Didn't his contributors (and commenters) have the presumption when posting that their work would remain online? Why should Mackay's contributors suffer because he goes into a melancholy funk and decides to scorch earth his blog? Really, though, this is typical, impulsive, slash and burn behavior from Mackay. How many times has he capriciously trashed then rebuilt his various Fractalbook galleries? I've lost count.
And he claims the happy family, kumbaya, group blog days is when OT had momentum? Somebody hasn't been reviewing OT's stats to properly keep score. Feed subscriptions and readership has increased at least tenfold since OT scrapped its initial group blog format. Mackay has everything backwards. OT did not succeed because we initially had so many "great" fractal artists on board; we succeeded in spite of that fact. The growth in OT's readership took place after we junked what Tim likes to call the "community limbo" phase of OT. I suppose Mackay can be forgiven for assuming that gathering together a collection of so-called "prestigious" fractal artists would be the best way to get the community interested in our blog. Tim and I thought so, too — at first. It wasn't until we changed the blog's format that we discovered that OT's readers wanted something else — something they weren't getting from their Fractalbook forums and UF List threads. That is: honest, opinionated criticism. They didn't want another venue where artists went on talking about themselves. They'd had enough of the mutual admiration society where every post elicits the compulsory "Another Masterpiece," suck-up, bargaining chip, you-scratch-my-back remark that must be repaid in kind somewhere down the comment chain. Instead, readers want a direct, critical perspective — something the fractal community never engages in. Even if OT's readers did not always agree with us, they at least appreciated our plainspoken bluntness. For example, if we feel a fractal contest is crooked, we say so — and we do our best to outline and illustrate the facts and behaviors that lead us to formulate such an opinion.
But Mackay would have you believe we have been unethical for not following his model example — an example that collapsed into epic fail mode. What Mackay doesn't want to face is that his warm fuzzy group blog couldn't generate much interest outside its own narcissistic, insular crowd. Like the small pond insiders on the UF List. Like the back-slapping shut-ins inhabiting Fractalbook arenas. Like the cowards who falsely flatter others to ingratiate themselves and worm their way into the good graces of any fractal artist presumably having status and power. Ironically, Mackay's blog had some of the very same contributors who once cranked out a few-and-far-between post on OT during its salad days. So I have to ask. Why is he now chiding us for not following the very same framework that resulted in his blog's slow death?
Then again, I'm not all that surprised that Mackay shredded every post from wedream(ed)in color. After all, that's what's done when you don't want anyone to see the record of what you've actually done
***
UPDATE: Keith Mackay has responded to this post here by reanimating a few limbs of his dead (now undead?) group blog apparently for the sole purpose of answering OT and notes that
No one should ever answer to [Orbit Trap] for anything.
which, paradoxically, does seem more than a little like answering to us for something.
~/~
Tags: fractal, fractals, fractal art, fractal blog, keith mackay, keith mackay's revisionist history, wedreamincolor, wedream(ed)incolor, orwell sez failure is success, cruelanimal, orbit trap