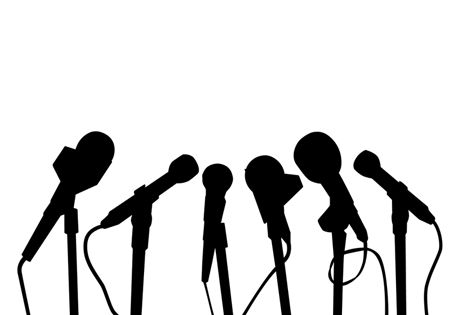 How dare you? Really, really, really…
[Image seen here.]
It seems a flash mob of Fractalbookers has lowered the drawbridge and surged out of their virtual fortress. Upon hearing Kerry Mitchell's clarion call on the UF List to defend his sacred manifesto (and legacy?), they've amassed in OT's basement to pour their burning oil on our blasphemies. It's too bad they won't light their own torches brightly enough to see what the rest of us can see. Those that have come forward to testify are the very people who are currently privileged by a status quo that favors Ultra Fractal and is actively engaged in codifying the aesthetics of the likes of Kerry Mitchell and Damien Jones and the Benoit Mandelbrot Fractal Art Contest (BMFAC). Of course, they will yowl in protest. They have the most to lose should Tim's fractal rebooting and post-manifesto observations prove true.
One wonders why Mitchell wasn't content to simply defend his manifesto on his own. Does anyone seriously believe an outcry to his friends and supporters at the safe house of the Ultra Fractal Mailing List would lead to a barrage of unbiased critical thinkers intent on objectively weighing both sides of the issue? No, Mitchell's plea was a chickenshit move — a conscious attempt to drown out Tim's post with a din of orchestrated outrage.
But outraged about what? Very few of the protesters actually engage with Tim's expressed observations. The gist of most of the comments fall into 1) I disagree without showing any supporting evidence, 2) You're a fool (or variation of that insult), 3) I am an artist because see here's my art I made stuck somewhere on Fractalbook, or 4) some variation of the "art is in the eye of the beholder" platitude (which apparently means that no one, especially Orbit Trap, can ever say anything about art at all).
I'm sure Tim will have more to say about all of this, as will I. There are enough giant egos spewing hot gas in OT's recent comments to take Jupiter's place in the Solar System.
But, for starters, I'll just take a request…
~/~
Louis Markoya has been quite vocal on OT lately, sometimes making sense and other times appearing confused. He left a string of remarks on my recent post about Jock Cooper. Markoya was critical, and that's fine. It seemed like a we-agree-to-disagree thing. Then, on Tim's last post, he added this:
PPS; I am still awaiting a retort to my On Style 3 comments
Are you? Why? Orbit Trap is a blog — a private publishing venture. We don't have to respond to you or even publish you in the first place. This isn't Usenet or a discussion forum. You aren't inherently owed a rebuttal for the privilege of posting a comment.
And all the more so after the way you behaved. You burst into my home here at OT and scream in my face that Cooper's work is NOTHING (and, by extension, that my post is worth NOTHING) and then turn around and demand "a retort"? What, exactly, do you want me to say — other than something like: I think you're rude? What did you think would happen? You'd show up all huffy and puffy, and I'd wilt and stammer, "Gee, I guess you're right."
But, okay, since you asked so un-nicely…
First, do you even know who you're talking to? It may have escaped you that Orbit Trap has two contributors. You say, at one point, that
You stated in a previus [sic] post you do not get the same feeling from a fractal as you do looking at the Mona Lisa…..and, that it will take post processing to personalize and make art of fractals.
No, actually, it was Tim who said that and not me. Although Tim and I agree on many things, we do not have identical brain wave patterns. In fact, we sometimes even openly disagree [start here and go forward] with one another. I notice that Cliff Tolputt made the same mistake addressing Tim in his last post as me. As Woody Allen once said: "Don't you guys rehearse?"
Second, Orbit Trap is a niche blog about fractal art. My claims about Cooper's series and my belief in its success and worth were made strictly within the context of the history of fractal art created with computer software. I never said that Copper's "Mechanicals" were unique in all of art history. I'm very well aware that straight lines have been used by somebody somewhere at sometime (uh, Stonehenge anyone?). It was you who falsely blew my claims way out of their original context and applied them to all art ever made. I'd prefer you respond to what I actually said. If you can offer a better example of an artistic post-processed computer-created digital art series made using straight lines with fractals as its base before Cooper made his then bring it here and put up the link. Then, and only then, would you be responding to what I actually said.
Third, would anything I say really matter to you anyway? I get the impression that unless art is made by Salvadore Dali or connected to Dali in some way, you have little interest in it. It's all just boring "pseudo-intellectualism and banality." So what's the point in arguing with you? I'm sure you'll be returning to this thread soon to champion your superior credentials and inform me what a NOTHING I am compared to you.
This time, at least, hopefully, you won't be laboring under the false assumption that I somehow owe you a retort.
~/~
Don Berendsen has also been commenting on OT with increasing regularity — if not with increasing clarity. Berendsen likes to paint himself as both a traditional artist and a fractal artist who doesn't "notice the difference in my artistic process when going from one medium or subject to another" (which, of course, says absolutely nothing about the intrinsic artistic worth of either the physical or the digital work, but that's another post). Berendsen, as are most of OT's fresher-faced commenters, is not a disinterested party. He founded and manages the Ultrafractal Wiki on FractalForums, so he most certainly has a stake in seeing to it that UF's rising star continues to rise. Here's Berendsen's remark to my recent post about BMFAC slogging on:
Enough talk already! Please, please organize a fractal art contest where artists can be free of egregious wrong-doings of that other nefarious one.
I suppose I could just as easily turn it around to read:
Enough talk already! Please, please join Orbit Trap in its campaign to convince our only fractal contest to cease its egregious wrong-doings…
but that would be too easy. This line of reasoning borders on the childish level of "I know I am but what are you?" I'm visualizing a film director who stands outside a screening of his or her film and greets unhappy audience members as they exit with a finger in each chest and an admonishment of "Stop frowning and just go make your own damn movie if you don't like mine!"
Besides, we've heard all of this — this and the other endless, tired, BMFAC defenses — as well as the insults like those over on Chris Oldfield's DA journal where a past BMFAC winner calls Tim and me "retards" and other similar gems of high discourse — we've heard it all before. In fact, I answered this same line of reasoning (if it can be called that) in 2008 on deviantArt when ever gentle WelshWench suggested I just make my own calendar instead of criticizing the Fractal Universe Calendar (FUC). What I said then applies to Berendsen's remark now:
Why should I go to the trouble to reinvent the wheel by having to create and manage my own contest? Isn't it just easier to fix the ones we have and run them fairly and professionally using conventional operating procedures?

Besides, I've already answered this question from you and others. I used the analogy of laws. Although I don't write the laws, as I citizen I expect them to be fair — and, if they are unfair, I have the right to speak out. The same applies to these competitions. Although I did not create them, as a fractal artist I expect them to be fair — and when they are unfair, I have the right to say so.

And, in a reality check, are you really arguing that in order to offer any criticism of anything, one must also do the very thing one is criticizing? By this logic, before I can justifiably critique a presidential candidate, I must also run for president myself? I can't complain about the food in a restaurant unless I'm willing to barge into the kitchen and cook the same meal? I can't sue my neurosurgeon for a botched job unless I also take a crack at operating on my own brain? Is this your argument? Seriously?
Berendsen should try to keep up with semi-current events — or at least try to come up with more lively counter-arguments.
That's enough to digest for now. I'll be back soon to examine some of the illogic of the angry villagers currently storming OT's ramparts — villagers who insist that a superannuated manifesto somehow can transform all of them into artists while they produce work that is merely decorative ornamentation.