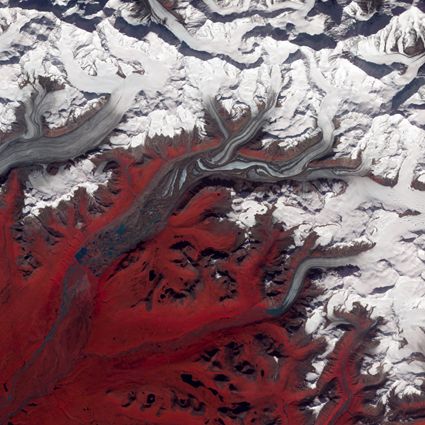 Susitna Glacier
Alaska's Susitna Glacier revealed some of its long, grinding journey when the Advanced Spaceborne Thermal Emission and Reflection Radiometer (ASTER) on NASA's Terra satellite passed overhead on Aug. 27, 2009.


I'll be back to posting more regularly on OT as summer nears and RL slows down.
For now, enjoy this natural fractal photoblog of selected shots NASA released this past Earth Day.
Any fractal enthusiast who regularly reads this blog knows that fractal shapes are found in many natural forms. I don't think I've ever seen more stunning examples than these shots from space.
I've selected a sweet sixteen of the most fractally significant pics for your viewing, but the entire slideshow is well worth your time. You'll find many other breathtaking images, as well as more detailed explanations of the photographs included here.
To get the fractal full monty and view-with-binoculars artistic whammy, click on any of the images in this post to see large, high resolution renditions. You won't be sorry you took the trip back from space and poked around.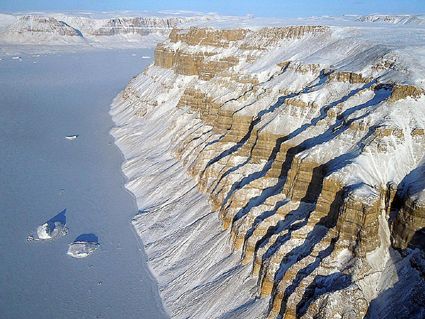 Greenland Canyons
On March 29, 2011, Operation IceBridge flew between deep canyons and over glaciers along the northwest coast of Greenland.
Sahara Desert
Tassili n'Ajjer National Park, a part of the Sahara Desert, has a bone-dry climate with scant rainfall, yet does not blend in with Saharan dunes.
Namibia's Coast
Cloudless skies allowed a clear view of dust and hydrogen sulfide plumes along the coast of Namibia in early August 2010.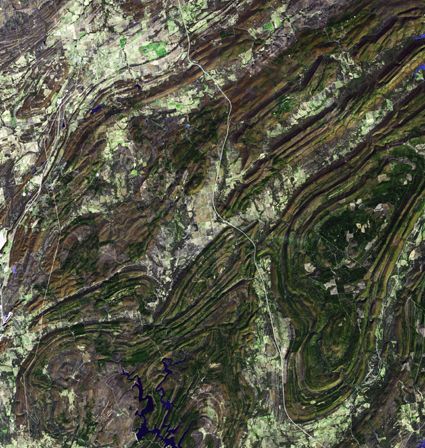 Ouachita Mountains
The Ouachita Mountains in southeastern Oklahoma are part of the only major mountain region between the Rockies and the Appalachians.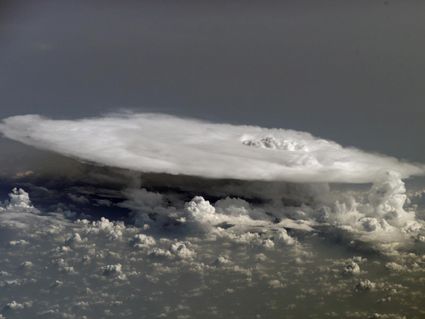 Cloud Over Africa
High above the African continent, tall, dense cumulonimbus clouds, meaning 'column rain' in Latin, are the result of atmospheric instability.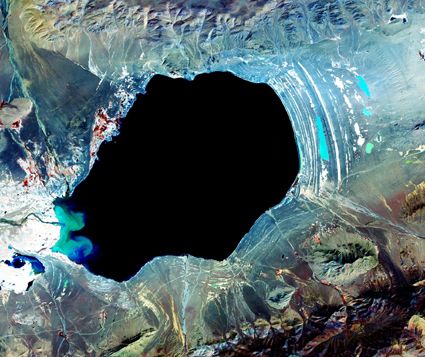 Lake in Tibet
This other worldly landscape is actually Dagze Co, one of many inland lakes in Tibet.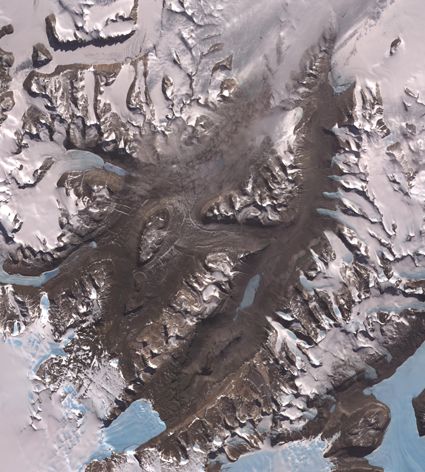 Dry Valleys in Antarctica
The McMurdo Dry Valleys are a row of valleys west of McMurdo Sound, Antarctica, so named because of their extremely low humidity and lack of snow and ice cover.
Iceberg Collision
An oblong iceberg roughly as big as Rhode Island called B-09B (center right in this image) collided with the edge of the Mertz Glacier in eastern Antarctica this month breaking away a new iceberg (top left) that is nearly as large at B-09B.
Mayon Volcano
Tens of thousands of people living within the danger zone of Mayon Volcano in the Philippines were forced to evacuate to emergency shelters in mid-December 2009 as small earthquakes, incandescent lava at the summit and minor ash falls suggested a major eruption was on the way.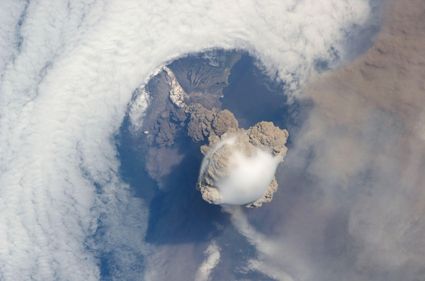 Sarychev Volcano
A fortuitous orbit of the International Space Station allowed the astronauts this striking view of Sarychev volcano (Russia's Kuril Islands, northeast of Japan) in an early stage of eruption on June 12, 2009.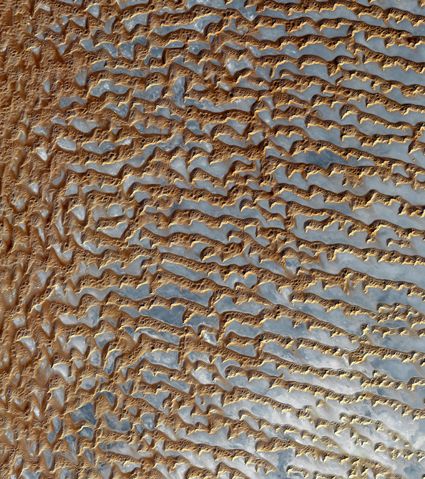 Rub' al Khali
The Rub' al Khali is one of the largest sand deserts in the world, encompassing most of the southern third of the Arabian Peninsula. It includes parts of Oman, the United Arab Emirates and Yemen.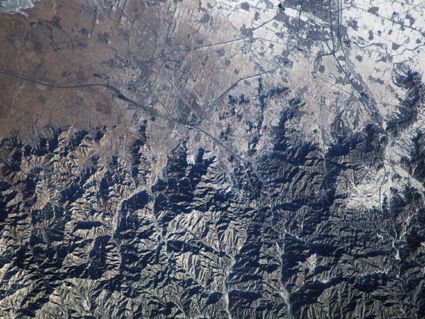 Great Wall
The Great Wall of China and Inner Mongolia are featured in this image photographed by Expedition 10 Commander Leroy Chiao on the International Space Station.
Arctic Eclipse
NASA's Terra satellite was rounding the top of the globe, making its way from the eastern tip of Siberia and across the Arctic Ocean towards northern Norway and northwest Russia, when it captured this unique view of a total solar eclipse on Aug. 1, 2008.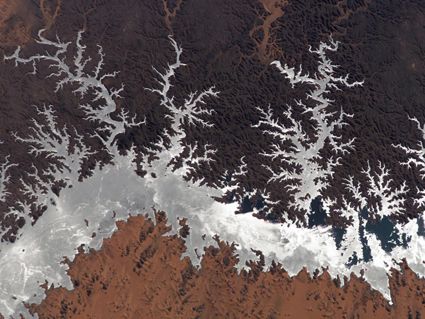 Lake Nassar
Egypt's Lake Nasser, as photographed in January 2005 from the International Space Station.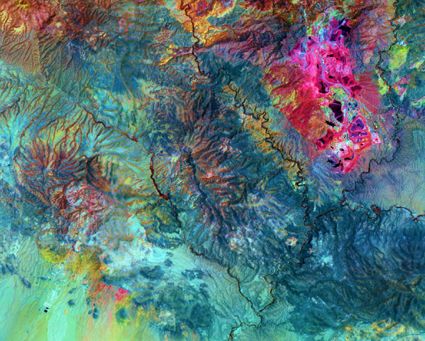 Morenci
Looking more like an alien landscape than an Earthly landscape, the Morenci open-pit copper mine in southeast Arizona is North America's leading producer of copper.
Back soon with more thoughts on style in fractal art — plus some Fractalbook insider trading.