I travel the internet, I make "Viewmarks" of artwork worth reviewing, and sometimes I end up with little scraps of things that I just can't seem to fit into a proper blog posting.  But I keep them around anyhow because they're food for thought, so to speak; singular ideas with potential.
Here are a few of these favorite things.
I found this great image, below, on Deviant Art.  Then, for some strange reason I browsed through the comments, which I rarely do, and stumbled on something –special.
~Click on images to view full-size on original sites~
Check out the added lights and other details which are best seen in the hi-res version.  There's some new formulas or variations out there that are interesting like this one.
And then this comment:
Most comments however, follow this simple, straightforward, business-like style.
And now for something completely different: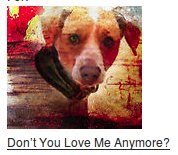 I forget where this one came from.  Sometimes that's a good thing.
Now here's something I quite like which I found, and probably would never have found unless it hadn't been in Haltenny's Deviant Art favorites collection:
Nice colours, high contrast, simple but interesting colour combinations and a great use of symmetry, something which works so well in design although I can't figure out why.  It has a golden, polished sense to it (if that makes any sense).  I thought perhaps it was a collage because of the wide variety of imagery, but the image notes didn't give any hint as to how it was made, only this:
MNDB3D/ U.F.I.-015-020512-020 is a Fractal Art Image, created and owned by Peter Spangler, PRSJ22, GhostWriterSociety. It is protected under Copyright: MCN C4TIH-T2YA1-HKHS6

I hope that you enjoy these images.

P.Spangler

Founder of #Fractal-Group-UNLTD

You are invited to stop in, take a look around, and see if you would like to submit to one of our galleries. Our membership is open to all artists, upon request; send me a personal note as to your interest in becoming a member.
Interesting.  But not as interesting as this from the main gallery page:
I hope the image gave you "PERSONAL ENJOYMENT".  Because if it didn't, you're in big trouble.  But take heart, "YOU ARE VERY 'WELCOME'!"  It's 'WELCOME' in quotation marks.  Could that be different than the regular welcome which doesn't have quotation marks around it?  (Is whatsoever really spelt with hyphens?)
Anyhow, lets not stand around here, I think I hear dogs barking.
They put warnings on cigarette packs here in Canada.  They take the form of horrific images of cancer patients and other scary things along with some sobering statement about the risks of smoking.  This image would go great on any pack of oil paints or beginner's art kit to warn users of the long-term risks of painting.  In fact, it ought to scare digital artists too.  Sorry it's out of season, but I suspect the type of audience this is aimed at is in a perpetual "autumn frame of mind".
What's fractal about it?  That is the entry-point to a very profitable discussion.  Has the artist captured something of the nature of fractal art?  Or at least, fractal art as it commonly appears.  Is it "better" than fractal art?  I can see infinity –and more.  Thought snacks.  Crunch, crunch.
This was featured on the front page of the English Wikipedia a few months ago and I immediately saw a resemblance to Jackson Pollock's drip paintings.  I don't think this is technically a fractal thing, although perhaps closer inspection of the crystal might reveal something of that nature.  There's movement, there's all sorts of things suggested, even some colors, which might be reflections of things outside the view of the photograph.  But none of those things are really there, which makes us feel insane.  If any art form can have ready-mades, fractal art is it.
Thanks to Alef over at Fractalforums.com I found this scary octopus creature.  It's just a demonstration of some wave formula, but look how weird and other worldly such humble things can be!  Worthy of any TV sci-fi episode.  Speaking of which…
Dig the groovy op-art or math thing on the wall.  It may surprise some of you youngsters to know that there was a time when mechanical looking artwork was considered cutting edge and not primitive or retro as it is in today's millions of colours, photorealistic Disneyland kind of world.  Somebody in set design thought this was likely to be the kind of thing people in the future would consider decorative.  Why not?  Nobody at the time thought it was any good.  It must have been ahead of its time.  There's was more to the 70s than Planet of the Apes.  By the way (btw) click on the image to go to the YouTube channel which hosts the entire two seasons of Space 1999.  The year, 1999, used to be the unimaginable future.  Now it's the unimaginable past.  But I still love the lunar scenery.
I like it.  A fine example of how a simple fractal shape can become something greater than a great fractal shape.  There's no explanation or notes about it.  I'm not even sure the guy who posted it actually made it.  Perhaps it's only a fractal in name.  A secret fractal.  Can you tell?
Alef kind of apologizes for the rough look of this image, "My quasijulia mandelbrot buddhabrot brahmabrot. It lacks glamorous touch of photoshop, so watch it a bitt away from monitor, > 1m."  But that's one of the reason's I happen to like it.  That, and the radioactive pink, red and blue color scheme.  And the wispy, shadowy, "memories" of fractals.
Dainbramage (not his real name) says this: "Nothing special.  Came across this in a negative Amazing Box using _RotatedAbs as formula 2."  I've been seeing it in my Viewmarks, thumbnail bookmark collection for quite a few months now and always stopped to look at the exquisite use of black and white, light and shadow, and of course, depth and levels.  This is Geometry made flesh.  Naturally, it's even more impressive full-size.  And the shapes, both the shapes themselves and the empty spaces between them.  We should all suffer from this sort of braindamage.
You fiddle with the stick controllers for one display and it changes what you see in the others, with the right one being a zoom of what you select with the stick in the first display.  Notice the wierdo retro monochrome dislay, not unlike some of the mini monitor screens in Space 1999.  The artist explains it better, perhaps:
Untiled Faces is an interactive sculpture that mixes a chaotic dynamical system with its "meta" representation, allowing the viewer to explore the four-dimensional parameter space by moving a series of levers. The left pane of Untiled Faces shows a 32 by 32 grid of images. As the left lever is moved, a red square over one of the small images moves, updating two variables that affect the center and right panes. The right pane shows the selected image from the left pane at a larger size. The right lever moves a small red target within this image, updating another two variables that affect the center pane. The center pane shows a chaotic attractor, whose four coefficients are taken from the positions of the left and right levers. The center lever adjusts the virtual camera viewing this strange attractor. Thus, all three images are linked, and in a somewhat mysterious way show the relationship between a strange attractor and its Lyapunov exponent.
It won the "Most Innovative" award at the "Bridges" conference.  But that's not too surprising when you see the other entries.  The math and science crowd seem to have a whole different perspective on "art".
Very nice "colorama".  The image tags for this on Fineartamerica.com include the word fractal and useful combinations of "canvas prints"; also, apophyis.  It could be processed but what does that really mean anymore in the world of advanced fractal features?  I had to fish this out of my browser cache because the site disables all the right-click functions on the mouse and the image was too tall for a screenshot on my laptop's short screen.  No threatening copyright notices written with barbed wire, though.  But I suppose most of you artists reading this think all those things are good ideas.
I'm still hunting around Fineartamerica.com for fractal images; it's always exciting to find a new online art venue.  So far it looks to be suffering from the same malaise as Deviant Art and all the rest.
All that text was in the meta part of the jpg file, I guess.  Pretty convenient.  Note the groovy Greek capital beta letter and the double dot, umlaut things.  It's going to be a dull world when everyone learns English.
This was how the Mandelboxes of the past were rendered.  There really is a fractal aspect to this one.  And that's precisely what the architect was trying to depict, I'm guessing.  Things like this are planned out carefully ahead of time.
The fractal art world, on the other hand, is different:
This isn't a fractal, obviously, but then again it really isn't not a fractal, either.  It suggests fractal to me.  It has all the attributes of a nice 3d fractal to it: depth and layers; nice surface texturing which repeats the forms from the large scale view; basic geometric shapes -circle, line, rectangle, symmetry, curves; a nice little bit of realism added in to enhance the context of the image.  Oh, I forgot; it's ornamental, that makes it very fractal too.
This on the other hand is definitely in the fractal/chaos theory realm of imagery.  Mario837 says this about it: "Made with Chaoscope 0.3.1 – Lorenz-74 attractor, Solid render."  I like the shape and also the color.  Very few fractal artists experiment with color, in my opinion.  Color can transform things –for better or worse.  In this case it's for the better.  Nice simple piece of algorithmic artwork, even if it does resemble a cross between a Cuisinart blade and a toilet seat.  Simple shapes can be not so simple sometimes.
I don't know if the link will take you directly to the full size image, but it's worth a try.  Dan's in a category all his own.  To really appreciate his work you have to stroll through it like one would a large exhibition.  Then I think you begin to see things the way he does.  Sometimes making great fractal art can be as simple as just wandering around in a formula and letting your eye set the course.
There's been a lot of talk (by me) about whether or not fractals can ever produce artwork that has as much substance and expressiveness as what is called (by some) to be Fine Art, Mona Lisa kind of stuff.  I'm of the opinion that it just doesn't have the basic ingredients and structural requirements to do the job, but this image comes close.  It's almost a Mona Lisa like thing, but the greenish shape is the mysterious, smile element of the art work.  Just as viewers stare at Mona's smile to carefully read it's subtleties, something's there in this image, a mandelbrot man, probably, but the coloring is spread over an uneven surface which makes one have to look carefully to make out the faint outline of …what?
Am I dorianoart's greatest fan now?  Maybe some of you think that all these are just variations on a theme, but then of course they are: variations on a great theme!  Nobody else makes images like this.  I don't think they have the "vision" to do it.  It's a subtle style and in the world of art subtlety is a powerful thing.
Although not exactly fractals, they do depict the fractal like patterns seen in butterfly wings.  Of course it's the transformation these things have when rendered in frosted glass that really makes them interesting.  Glass is such a strange medium since it naturally distorts light and behaves with a mind of its own sometimes.  You can see more at the Portland Fine Art website or on Lawrence's own website named lawrencemorrell.com.
This is meatiest of all food for thought bits.  Real art in its most energetic, catch it if you can, style.  Is this a piece of information, a diagram to explain how to read two dimensional barcodes?  Or is it the first step into the world of digital art?  The first step which requires your eyes –and the mind they're plugged into– to be calibrated for the new medium.
Digital art can be read.  This is why mathematicians can get excited over rather dull images that are perfect graphical renderings of mathematical formulas and expressions.  That's a bit of what I meant when I said the math and science crowd have a different perspective on "art".  I'm sure Benoit Mandelbrot went bananas over the first computer printouts of fractal formulas; it was like seeing the face of things he'd only known as expressions of numbers and greek letters.
I like that "quiet zone".  A digital DMZ?  Or is it just the digital equivalent of lawns and parkland?  A minefield for rogue pixels?  Do not go gentle into that good Quiet Zone!
I think the food's all gone.  I'd better stop now.